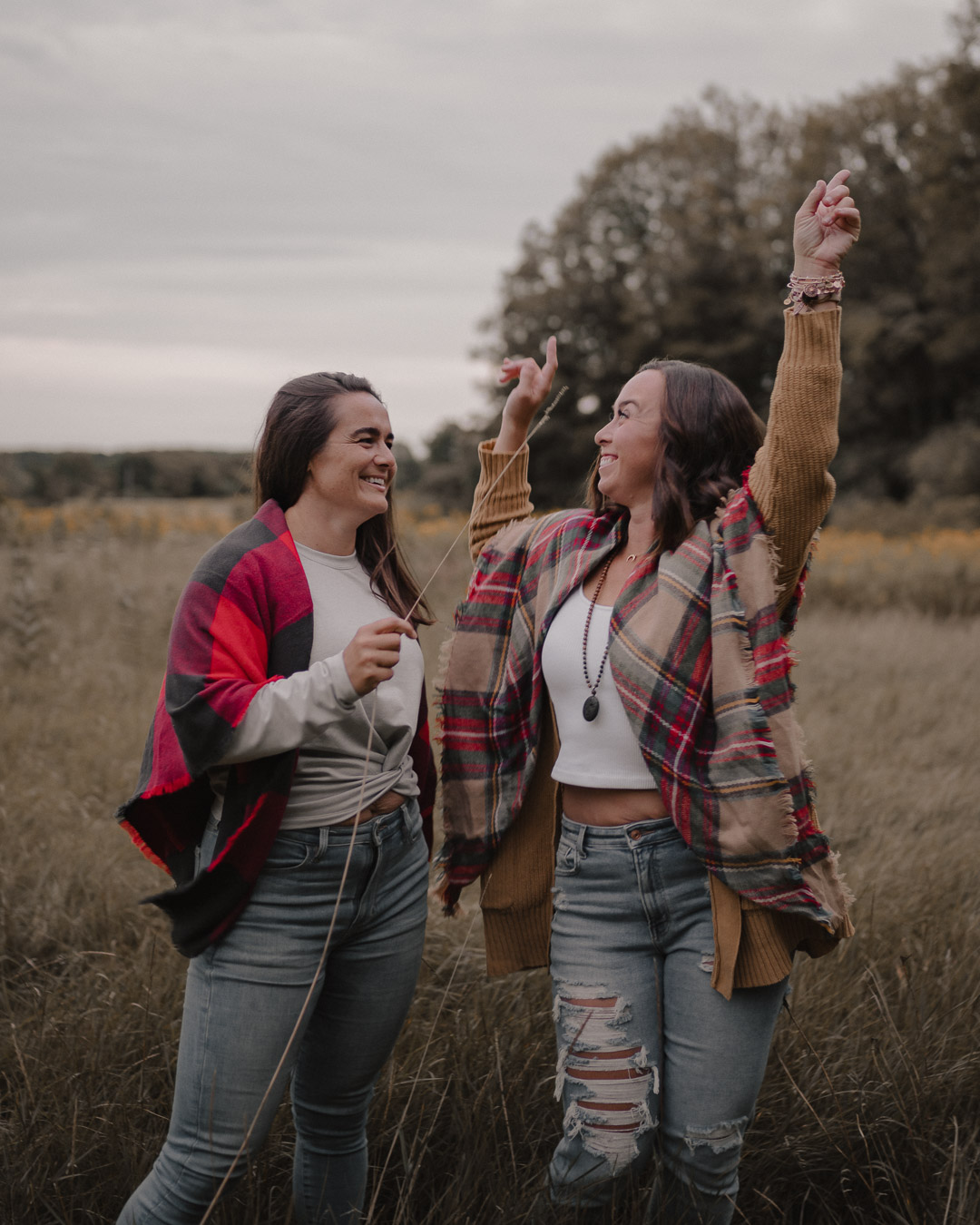 Who we are and what we do...
We are Sarah (on the left) and Lara (on the right). We are experienced doulas, a Kinesiologist and RMT respectively, and we know BIRTH.
We've grown from a hobby project into the busiest Doula Agency in Southwestern Ontario in just 2 years. We started attending births 9 years ago and have learned so much about how the body works optimally in labour, and what we can do to get out of our own way.
we see it all the time, the idea of giving birth can be scary, intense, and overwhelming.
We support your pregnancy, birth and postpartum taking away the fear and the unknown.
​
We know birth.
​
We are your personal google.
We are your birth manual.
We are your passionate support system.
The word Doula is a Greek word meaning women's servant.
Women have been serving others in childbirth for many centuries and have proven that support from another experienced woman has a positive impact on the labour and birth process and been shown to provide:
​
50% reduction in Caeserean rate
25% shorter labours
60% reduction in epidural requests
40% reduction in forcep deliveries.
​
​
The Dynamic Doulas of London team are a collaborative of 2 women (and a solid team of associates) with a passion for birth and education.
 We work alongside your obstetrician or midwife to help you birth your baby at home, hospital, or birth centre.  
​
​
Our goal as your doula is to support you physically, emotionally and with evidence-based information throughout your pregnancy, birth and the postnatal period.
​
​
This is an extraordinary event in your life. We want each decision to be made with knowledge and choice, so looking back on your birth you can say that you felt safe, loved, validated and informed.
Kind words from a wonderful client!
I highly recommend the Dynamic Doulas for anyone wishing to have an extremely positive birth experience!! Our experience with both Lara & Sarah was nothing short of amazing and positive! The prenatal class was not only an informative program but was a space that was positive and inclusive, where new parents-to-be felt comfortable and supported.